Titanic: The Artifact Exhibition
Titanic: The Artifact Exhibition
Sloan Museum will be closed to the public on Friday, February 10, 2017, for a private event. We apologize for the inconvenience and will reopen on Saturday, February 11, at 10am. **NOTE: tickets already purchased for this day are welcome. January 21-May 21, 2017
Tickets to the exhibition are timed and are on sale now. Advance purchase is recommended. Sponsored locally by


Questions? Check out our FAQ.





Why are tickets every 15 minutes? To help alleviate congestion, we are allowing people into the exhibition every 15 minutes. We expect most visitors to spend 1.5 to 2 hours in the exhibit. Visitors are welcome to stay in Titanic as long as they like, as long as the building is open.
I'm a veteran. How can I receive my discount? Veteran tickets must be purchased in person after showing a Veteran ID card or drivers license with Veteran noted. Veteran tickets can not purchased online and receive a refund for the difference.
Visitors are quickly drawn back in time to 1912 upon entrance, as each receives a replica boarding pass of an actual passenger aboard Titanic. They then begin their chronological journey through the life of the Titanic, moving through the ship's construction, to life on board, to the ill-fated sinking and amazing artifact rescue efforts. They will marvel at the re-created rooms, and press their palms against an iceberg while learning of countless stories of heroism and humanity. In the Memorial Gallery, guests will take their boarding pass to the memorial wall and discover whether their passenger and traveling companions survived or perished.

Over the past 25 years, more than 40 million people have seen this powerful exhibition in major museums worldwide - from Chicago to Los Angeles and Paris to London. RMS Titanic, Inc. is the only company permitted by law to recover objects from the wreck site of Titanic. The company was granted Salvor-in-Possession rights to the wreck site of Titanic by a United States federal court in 1994 and has conducted nine research and recovery expeditions to the Titanic, rescuing more than 5,500 artifacts.
Members: Call 810-237-3457 to order your tickets at a discount.

During this exhibit, January 21 - May 21, 2017, Sloan Museum will be open Monday-Saturday, 10 am-5 pm, and Sunday, Noon-5 pm. Tickets to see Titanic: The Artifact Exhibition are: $14 adults, $12 seniors (60+), $11 youth age 2-11, $10 ASTC, $5 members, free children 1 and under. Veterans/Military Families/Teachers: $7 adults, $6 senior (60+), $6 youth (age 2-11). Due to contractual agreements, there are no discounts or free passes accepted for this exhibit. Tickets to the exhibition are timed. Advance purchase is recommended. To reserve them online in advance of your visit, click here or call 810-237-3450. Sloan Museum is located at 1221 E. Kearsley Street, Flint, MI 48503.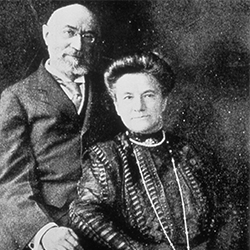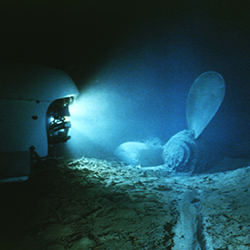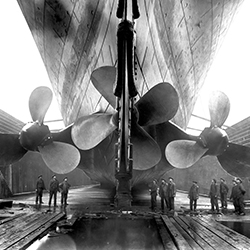 /* */