Local Research
Sloan*Longway's extensive Flint and Genesee County, Michigan, history collection is located at the Sloan Museum's Perry Archives inside the Buick Automotive Gallery and Research Center. Our archive includes, but is not limited to, local cemetery and funeral home records, city directories, flyers, letters, photographs and postcards. With more than 400,000 artifacts, the Sloan Museum has a little of everything!
---
When visiting the archive, please keep in mind:
Only paper, pencils, and laptop computers may be used for note taking. Scanners and cameras are not permitted.
Briefcases, pocketbooks, bags, and other personal items must be stored below the research tables and not accessed while archival materials are out. Cellphones must be set on silent mode; any calls must be taken out of the research room.
Eating and drinking are not permitted in the research room.
Research Services
Photographs - $10.00 per image More than a century of Flint and Genesee County is represented in the Sloan Museum photograph collection. Local businesses, streets, and events are common requests. Images are scanned at 600dpi and put onto a CD at $10.00 per image. Images are for personal use only and may not be published in print or online. 
Photocopies -  Researchers may make photocopies of materials for 20 cents per page. 
up to 50 copies - $0.20 per page
50+ copies - $10.00 (for first 50) and $15 per half hour for staff assistance. Please note that Flint Journal images require additional paperwork. Due to the amount of paperwork required for Flint Journal photograph copies, staff time will begin upon processing.
Staff Research - $15.00 per half hour For researchers who are unable to visit the Archive in person, we also provide local history research services for a fee. Please contact Collections staff for more information. (For genealogical research, please see the Flint Genealogical Society information below.)
Flint Genealogical Society
Members of the Flint Genealogical Society are available on Wednesdays from 9:00am - 11:00am and 1:00pm -3:00pm to assist researchers with obituaries, cemetery records, and other genealogical research. You can contact volunteers with the Society at info@flintgenealogy.org. For more information on the various holdings of the FGS, please visit there newly reconstructed website: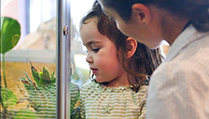 Flint Journal Research
Sloan*Longway is home to the Flint Journal Archive. Due to the size and breadth of this collection, appointments are required to view the materials. Please note that the collection is not digitized and does take time to locate information for requests. Same-day appointments are not available at this time. We are unable to accommodate rush requests for this collection.
Appointments may be made by emailing FlintJournal@SloanLongway.org and are scheduled between 10:00am and 4:00pm Monday through Friday. 
     The Collection consists of:
Microfilm The Flint Journal is available on microfilm from its inception to 2006, however the index is available for 1963 to 1983 only. Due to a limited number of microfilm readers, appointments must be made to view the microfilm. Please note that our microfilm readers do not print. Microfilm researchers may also be interested in utilizing secondary copies of the Journal's microfilm available at the Flint Public Library.
Photographs Typically ranging from the mid-1950s through the early 1990s, photographs are organized by name or subject. The same $10.00 per image fee applies for personal use only. Any online or publication permissions must be obtained through MLive.
Clippings Archivists at the Flint Journal maintained clipping files on people and subjects. Collections staff is in the process of inventorying this material to make a searchable list available to researchers. These are clipped articles from printed editions of the Flint Journal with dates varying again from the mid-1950s to mid-1990s.
FOR MATERIALS 1995 and NEWER, please visit the MLive's Internet Archive at http://www.mlive.com/flintjournal/archives/    Flint Public Library cardholders can log into the Flint Journal database by using their library card via the Flint Public Library's site (login required)