Future Exhibits at Sloan Museum
From January 21-May 21, 2017, Sloan Museum is open Monday - Saturday, 10:00 AM - 5:00 PM, Sunday 12:00 PM - 5:00 PM. Get more details about our hours and ticket prices.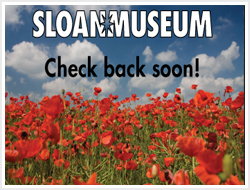 Summer Exhibit 2017 to be announced soon
June 17-September 3, 2017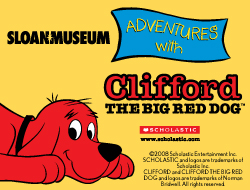 The Adventures of Clifford the Big Red Dog
September 16-December 30, 2017
Sponsored locally by Hurley Children's Hospital
Climb aboard the ferry and listen to seagulls as you approach Birdwell Island. Upon arrival, visitors are greeted by a colossal nine-foot high Clifford with a tail to slide down. While visiting, children can work together to fill Clifford's big dog bowl and gain self-confidence on stage with Clifford and his pals.
Slide down the tail of our 9-foot tall Clifford
Have an adventure on T-Bone's beach - look for buried treasure and build a sandcastle
Start a dance party playing the instruments in the Musical Marina
Little ones will love to crawl through the tunnel in Cleo's Backyard and try shape-sorting and matching activities
Adventures with Clifford The Big Red Dog was created by Minnesota Children's Museum together with Scholastic Entertainment. (c) 2016 Scholastic Entertainment Inc. SCHOLASTIC and logos are trademarks of Scholastic Inc. CLIFFORD, CLIFFORD THE BIG RED DOG, BE BIG and logos are trademarks of Norman Bridwell. All rights reserved.