Current Exhibits at Sloan Museum
Titanic The Artifact Exhibition
January 21-May 21, 2017

Tickets to the exhibition are timed and are on sale now. Advance purchase is recommended.
Visitors are quickly drawn back in time to 1912 upon entrance, as each receives a replica boarding pass of an actual passenger aboard Titanic. They then begin their chronological journey through the life of the Titanic, moving through the ship's construction, to life on board, to the ill-fated sinking and amazing artifact rescue efforts. They will marvel at the re-created rooms, and press their palms against an iceberg while learning of countless stories of heroism and humanity. In the Memorial Gallery, guests will take their boarding pass to the memorial wall and discover whether their passenger and traveling companions survived or perished.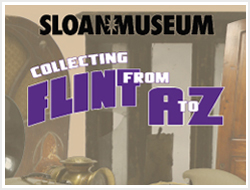 Collecting Flint from A to Z
Sloan Museum has a lot of artifacts, nearly 400,000 of them! You name it, we probably have one. A large, eclectic collection is required to accurately record life in Flint and Genesee County over the last 200 years. More...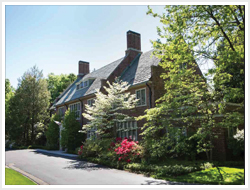 Applewood Estate Celebrates 100 Years
Explore Mott family history and its ties to Flint, recounted in an original exhibit that interweaves the life and legacy of C.S. Mott. More than 40 precious artifacts from the family's private collection are on display, including place settings, athletic equipment, and clothing. For more information about the Applewood Estate, visit their website.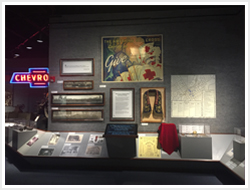 20th Century Gallery
Flint's dramatic history as the birthplace of General Motors comes to life at the Alfred P. Sloan Museum. Flint and the American Dream takes visitors on a fascinating journey through Flint in the 20th century - from the birth of the auto industry to the present. Here visitors encounter the ups and downs of General Motors, the birth of the UAW, Flint's role as the "Arsenal of Democracy" and what life was like during the 50s, 60s and 70s. The gallery is packed with over 600 artifacts and photographs, including rare antique automobiles, colorful neon signs, period clothing, household furnishings and commercial goods.